The highest quality fruit from our family to yours!
We are proud to carry on the family farming tradition that our ancestors started almost 150 years ago. Blueberries have been a Lindberg specialty since Simon Lindberg planted the first patch in 1950 garnering a first harvest of 50 lbs. in 1953. Fast forward to 2012, the blueberry fields had grown to 25 acres of the newest varieties and son Jeff and family now run the operation.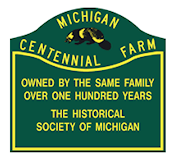 Our farm continues a path of sustainability with recently obtaining the Michigan farming environmental certification and our son Bill is a MSU graduate specializing in blueberry horticulture. We follow the best practices for safe and environmentally responsible farming.
While life has certainly changed dramatically over the years, values such as old-fashioned hard work, honesty, and friendly service remain steadfast. We remain committed to bringing you the highest quality fruit at reasonable prices. Come on out this summer for a "down-on-the-farm" experience!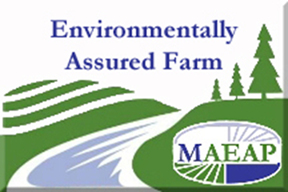 What exactly does MAEAP verification mean?
The Michigan Agricultural Environmental Assurance Program (MAEAP) was established to promote stewardship and protect the environment. Specifically, it focuses on these key areas:
Enhancing farming practices to reduce erosion and runoff into public waters
Ensuring proper storage of chemicals, fuels, and pesticides
Minimizing risks associated with pesticide and nutrient application
While our farm has been operating in an environmentally safe manner for many years, we wanted to go one step further and obtain the MAEAP verification. By doing so, our farm can clearly demonstrate to our community, customers, and employees its commitment to stewardship and protection of the environment. Lindberg's Blueberries is very happy to announce that our farm has successfully completed the MAEAP program and our farming operations are verified as environmentally assured. These fundamental principles are critical to farm operations, as we would like to see our centennial family farm continue for another century!
This verification differs from that of an Organic Farming designation, which applies to farms who use only ecologically based pest controls and biological fertilizers. You can be assured that our farm complies with all of the protocols as recommended by US Environmental Protection Agency. Farming in this manner is environmentally safe and permits us to grow the best quality, pest-free blueberries for your satisfaction.